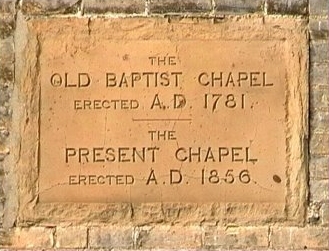 Cottenham Baptist Church, previously known as 'The Old Meeting', can trace its formation back to the 1660s when Baptists from Cottenham and Willingham met with Presbyterians and Independents in a barn close to the present building. Early in the 18th Century, a formal Baptist church was established and occupied a building on the present site.

In 1854 to 1856, the present building was erected. It seats around 500 and is built in a traditional Victorian style. During the 19th Century, the village was largely Baptist - out of a population of about 2000, the congregation on a Sunday was around 1000 people. This included 'The Old Meeting' and the strict Baptists (who met in the Ebenezer chapel, which used to be over the road on the corner of Rooks Street). In 1904, the back rooms were added for work with a growing Sunday school.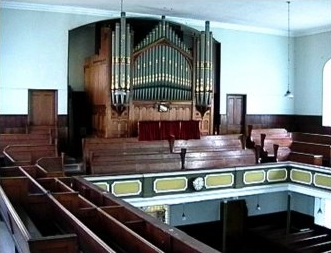 In the last decades of the 20th century, the membership steadily declined, but...
Since about 1993, a group of Christians had been meeting first in homes and then, as numbers increased, in the Youth Centre of the Village College. It became known as the 'Community Baptist Church' and was made up of people who had a vision for growth in the church.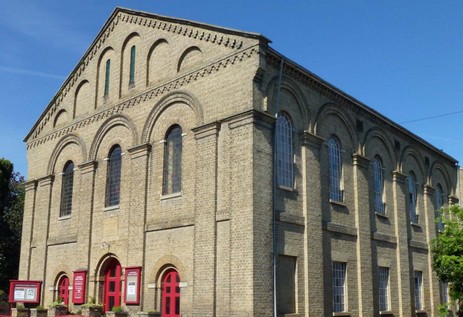 In 1996, the 'Community Baptist' and the 'Old Meeting' combined, and the Church was renamed 'Cottenham Baptist Church'. The combining of the two churches led to radical changes in worship and spiritual ethos. It is now a growing family church with about 30 members and a congregation of 60 - 70 people on Sunday mornings.

Our current minister, Rev. Kate Lees, joined the church in September 2008. Among other things she has provided relevant and accessible biblical teaching, has helped the church to develop its outreach and involvement in the local community, and has led us in producing a church vision statement. She and her family have also added greatly to the 'family friendly' ethos of the church. Kate has added her own style whilst keeping our focus on being God's people at work in the community of Cottenham.